TARGET MARKETING HONORED FOR EXCELLENCE IN PROMOTIONAL BRANDING CAMPAIGNS
ASHLAND, VA, (February 4, 2016) – For the fourth year, Target Marketing won a Gold Award in the 2016 Image Awards Competition sponsored by Promotional Products Association International (PPAI). Thirty-One Gold, Silver, and Bronze winners were recognized at the PPAI Awards Presentation & Reception held January 12, 2016 at the PPAI Expo in Las Vegas.
Winners of PPAI Image Awards are recognized for creative, insightful and effective branding activities that promote company identity, products, and/or services to their customers and prospects. The award-winning campaigns feature the effective use of promotional products, packaging, and copywriting to deliver powerful brand messaging. These winners were selected by a panel of industry professionals and independent, outside marketing and advertising professionals.
"Target Marketing's creative marketing has delivered an outstanding brand experience," said Paul Bellantone, CAE, president and CEO at PPAI. "I am proud of the fact that promotional products companies work to deliver the same outstanding creativity of messaging in their own marketing as they do on behalf of their clients."
Target Marketing was presented a Gold Award for the 2016 PPAI Image Awards in the category of Self Promotion Campaign. For more information about the PPAI awards program visit www.ppai.org/awards or contact the PPAI Awards and Recognition department at awards@ppai.org.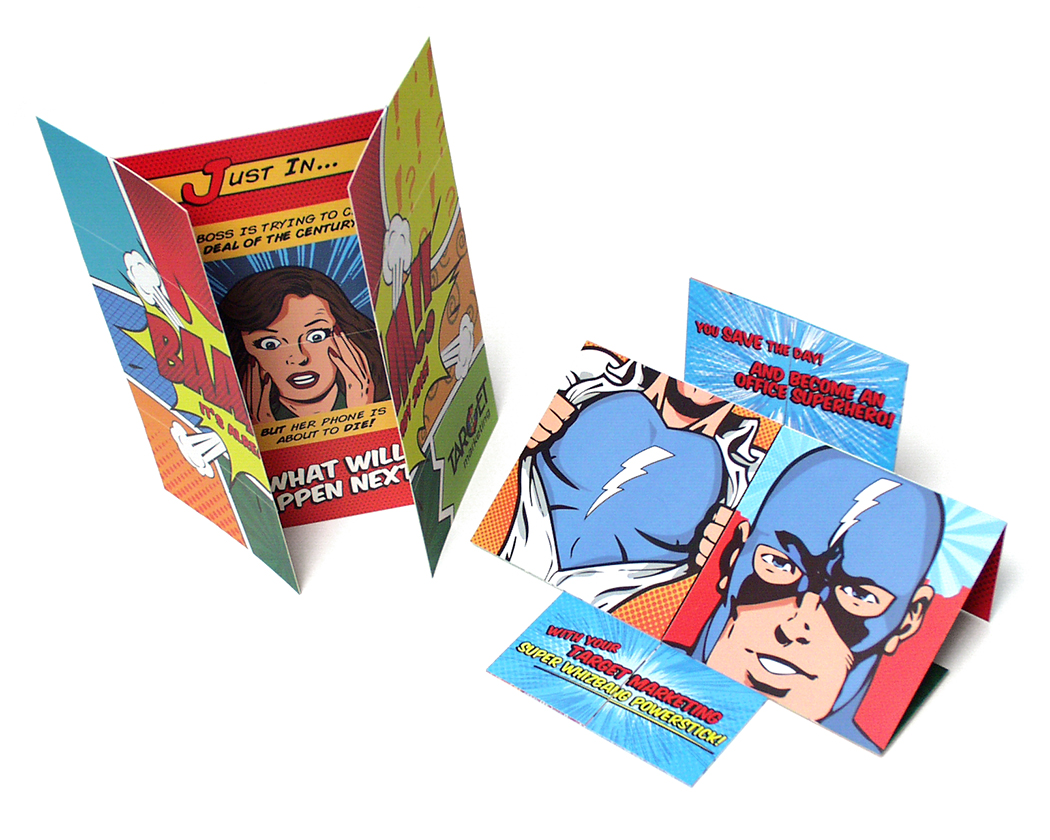 About Target Marketing:
Target Marketing is a full-service promotional marketing and branding company, with more than 29 years of experience. Our clients' mission critical programs, branding, and marketing benefit from our best-in-class processes, operations support and leading technology platform. Clients receive award-winning creativity, efficient, accurate, and friendly service, plus essential return-on-investment from product and promotional recommendations that deliver results. For more information, please check us out at www.targetmarketing.com.
About PPAI:
Founded in 1903, the Promotional Products Association International (PPAI) is the world's largest and oldest not-for-profit association serving more than 11,000 corporate members of the $19.8 billion promotional products industry which is comprised of more than 33,800 businesses and a workforce of nearly 500,000 professionals. PPAI represents the industry in Washington, D.C., and advocates on its behalf. PPAI operates the industry's largest trade show, (The PPAI Expo is held each January); leading promotional products safety and compliance program, more than 50-year-old professional development and certification program; and publisher of industry trade journals and periodicals. The multi-billion-dollar industry includes wearables, writing instruments, calendars, drinkware and many other items, usually imprinted with a company's name, logo or message. For more information, visit PPAI.org and find us on Twitter @PPAI_HQ, Facebook, YouTube and Pinterest.