A circus in a box brought merriment to our clients.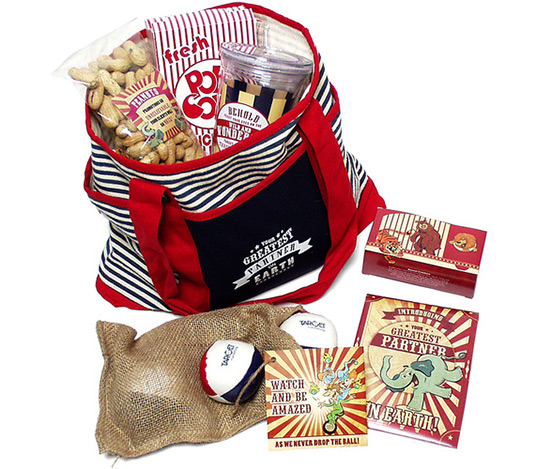 Challenge
We wanted to wow our clients with a holiday mailer that was different — something that would entice, surprise, and exemplify the power of promotional marketing.
Services
Product Development, Graphic Design, Direct Mail
Solution
Building on the idea of "jumping through hoops for our clients" we developed a thematic circus kit inclusive of juggling balls, popcorn, peanuts, tumblers, and a special musical card. This multi-part promotion proved that holiday mailers can be more than a box
of chocolates — they can ignite and delight!